Long days, freezing nights
Today is February the 2nd, 11 pm and It's minus 15° in my tent. We have been here for three days now, but time is passing quickly. There are some 50 persons living in the basecamp, making it kind of overcrowded. In order for the kitchen crew to cope with this amount of people, lunch and dinner takes place in shifts. We certainly can't complain about what they're dishing us up, taking into consideration the limited resources.
Besides the technical crews like us, the camp is mainly inhabited by scientists doing research on climatic change, life on Antarctica on land and in the water, etc. Going for a walk with these people, who can name every animal and every rock, is a real educational treat…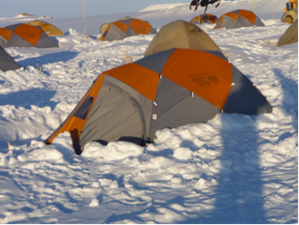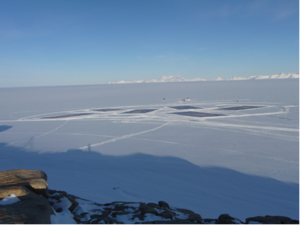 My tent Art project


We also witnessed the first flight on Antarctica with an Ultralight aircraft. As part of an art project, six big tarpaulins with pictures of the six continents were spread out over the seventh continent and photographed from the air.

We're working at least 12 hours a day to guarantee the success of the project and there's a lot of solidarity amongst the team members. We live in a kind of micro cosmos where every individual has a well-defined reason of being. Despite all the work that still has to be done, it's impressive to see what has been achieved to date.
At the moment we're starting up the 8 PLC panels with 1500 inputs / outputs by realizing the connections and communicational aspects. We're doing everything by ourselves: wiring, connecting, testing, measuring, etc.

The wiring of the station is almost finished. We will quickly try to finish it with a competent team, in order to be able to proceed with the testing of the technical installations (diesel units, water treatment, solar heating system, HVAC, power management, etc.), the job we originally came for. Mid-February, the building will be inaugurated, we hope we will have advanced considerably by then.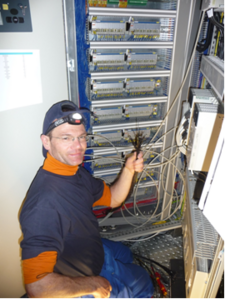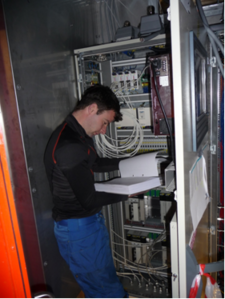 Jean Wim