Welcome to my expedition blog.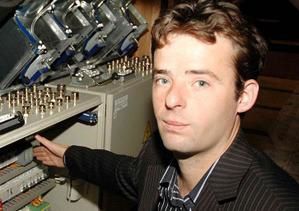 Hello, I'm Wim Van Belle, a Schneider Electric employee in Belgium. Together with my colleague Jean Chalon, I will join the next Belare Expedition* (Belgium Antarctic Research Expedition) and leave for Antarctica on January the 23th.

During one month, we will be working on the research station Princess Elisabeth Antarctica, getting it's energy and electricity installations on rails.

Through this blog, i can keep you posted on this great adventure. That way you can share my experiences.

You can also find pictures of the station and its inhabitants and more info about our project and partners on this blog, which I will try to update as often as possible.

Looking forward to post my first news, I wish you all the best for the new year!


* Schneider Electric is handling all aspects of energy management for this exceptional project: electrical power supply, technical management, automation, supervision and remote control of the polar station. The extreme conditions (violent winds, -40°C) in which the on-board technologies must operate will demonstrate the quality and reliability of Schneider Electric products and solutions.